---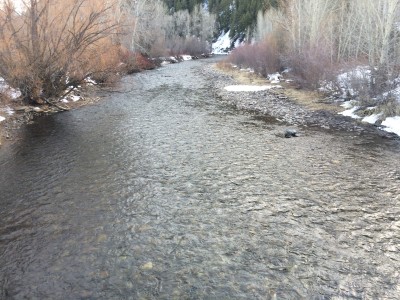 Perrin's Adventures in Idaho
Over President's weekend this past February, my little family and I traveled to Haley, Idaho for a little skiing and relaxation. The goal of this trip was for both my hubby and I to leave work at home and really enjoy ourselves. We both did not bring our computers, but we did have our smart phones and thank goodness because I took some great photos!
Thinking like a sustainability consultant never seems to leave the brain. As I checked in at the Santa Barbara airport I had to make sure my reusable water bottle was empty before going through security. This really bugs me because I am always so thirsty when I fly. I try to always fly/travel with a water bottle and reusable chico bag!
As we flew into SFO to connect to Boise, I was in search for water and much to my surprise in the United terminal I found a water fill up station! I filled my water bottle as well as my two year old son's water bottle and then had just enough time to buy some organic frozen yougert with blueberries before boarding my flight to Boise! That fill-up water station I bet saved me at least $8!
After landing in Boise and heading to pick up my luggage, I noticed that the airport had 4 huge posters on sustainability efforts for the City of Boise. I love finding  messages to people that Green is Great. Keep it up USA! And yes I did buy off sets for our flights.
---